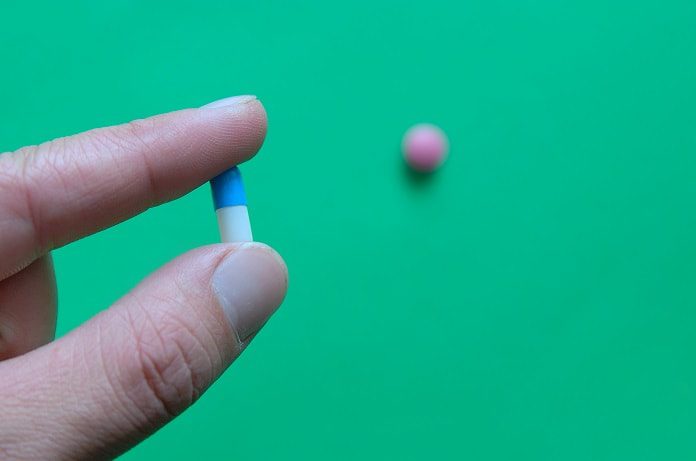 Our Reader Score
[Total: 0 Average: 0]
Recent phase 3 clinical trials compared the efficacy and safety of a novel two-drug regimen, with the standard three-drug antiretroviral therapy for HIV.
Antiretroviral therapy (ART), comprised of two nucleoside reverse transcriptase inhibitors (NRTIs) and a third drug, is the first- and second-line treatment for patients with an HIV infection. The use of NRTIs is often accompanied with renal, cardiovascular, and bone-related complications, prompting researchers to investigate safer alternatives. One proposed suggestion is to use a combination of two antiretroviral drugs, namely Dolutegravir and Rilpivirine. These drugs are known to have low drug-drug interaction and could potentially reduce long-term adverse health consequences.
The SWORD Trials
Recent phase 3 trials called SWORD-1 and SWORD-2, published in The Lancet, investigated the efficacy and safety profile of Dolutegravir-Rilpivirine, compared to the current three-drug antiretroviral therapy regimen, over a 48-week period. This study is the largest to date to compare the effectiveness of a two-drug combination, over a three-drug combination. The study included 1,028 patients, aged eighteen or older, who were on their first or second ART regimen with a stably repressed HIV viral load for at least the past six months. The participants were randomly assigned to either receive the two-drug regimen, including Dolutegravir and Rilpivirine, or to continue with the standard ART for 52 weeks. They were assessed at day one, and then six or seven times over the next 48 or 52 weeks to monitor for treatment efficacy and health complications.
The study revealed that 95% of the participants in each group maintained viral loads below the accepted value, thus confirming that both strategies successfully suppress the HIV virus. Adverse effects, including headaches, upper respiratory tract infections, diarrhea, and back pain, were reported in 77% and 71% of participants from the two-drug regimen and ART-treated group, respectively. In addition, neuropsychiatric adverse effects, including insomnia, anxiety, depression, and abnormal dreams, were more common in the two-drug regimen group. The authors argue that the ART-treated group have had time to adjust to the treatment over the past six months, and are less likely to arise with new complications.
Two-Drug Therapies Present a Viable Alternative
In conclusion, the current study provides an alternative to guideline-preferred triple-drug regimens with a novel two-drug regimen, consisting of Dolutegravir and Rilpivirine. The new regimen avoids the use of major NTRI toxicities and has limited drug-drug interactions, thereby reducing risks of adverse effects. In addition, the new regimen is small enough to be successfully packaged into a fixed-dose combination tablet. More prolonged studies are required to better assess the safety profile and its ability to continually suppress the HIV virus. This new treatment program may be invaluable as the population with HIV ages and the importance of limiting drug interactions becomes more pronounced.
Written by Haisam Shah, BSc
Reference: Llibre, J. M., Hung, C. C., Brinson, C., Castelli, F., Girard, P. M., Kahl, L. P., … & Underwood, M. (2018). Efficacy, safety, and tolerability of dolutegravir-rilpivirine for the maintenance of virological suppression in adults with HIV-1: phase 3, randomised, non-inferiority SWORD-1 and SWORD-2 studies. The Lancet.