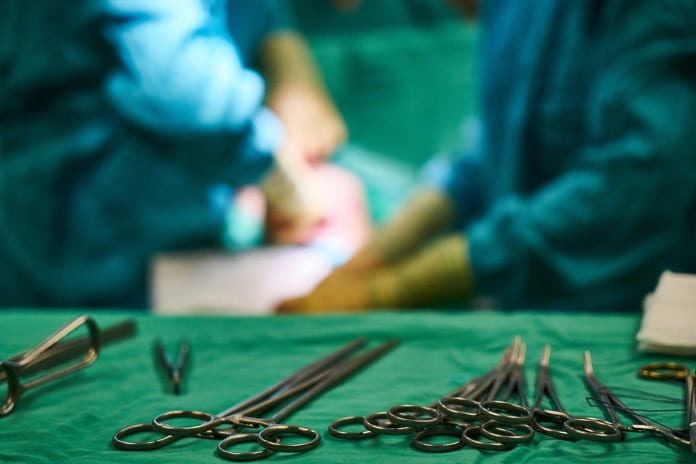 Little has been known about the long-term success of epilepsy surgery, even though surgeons have performed the surgery for decades. In a recent study, researchers sought to determine whether epilepsy surgery would provide long-term improvements.
Epilepsy affects the brain and causes seizures, which can occur in many different ways. Seizures can range from a few seconds of being confused to a complete lack of awareness of what is going on. People who suffer from epilepsy can be treated with medicine; however, in approximately 30% of people, the medicine does not stop the seizures. Individuals with epilepsy tend to have epilepsy surgery as relatively young adults in hopes of many years of a better quality of life ahead of them.
Long-term improvements after epilepsy surgery have been unknown
Epilepsy surgery is valuable for patients when medicine does not stop their seizures. The surgery involves removing the part of the brain that causes the seizure activity. A study published in 2001 showed that almost half of patients having epilepsy surgery could expect to be free from seizures for one year following surgery. However, until recently, the longer-term improvement following epilepsy surgery was not known.
Researchers from a large specialist hospital in the United Kingdom designed a study to find out if epilepsy surgery is still successful in the longer-term. They published their results in a recent issue of the scientific journal PLOS One.
For the study, the researchers looked at data from 284 patients who had epilepsy surgery at their hospital over the past 27 years. The average age of the patients who underwent epilepsy surgery was 33 years old.  The age at which these participants developed epilepsy was 13 years old on average. All patients had received four different medicines for epilepsy before having surgery. Despite receiving medication, they continued to have seizures.
Almost half of the patients made it to five years without seizures
The researchers found that 47% of patients made it to the five-year mark without having any seizures at all, and 38% of patients were seizure-free for 10 years.
Those who were seizure-free continued to receive medication to treat epilepsy after the surgery.  However, the number of drugs that the patients took was often only one. The researchers discuss whether epilepsy surgery actually cures epilepsy or if the surgery makes the body more capable to let the medications do their job.
Almost 75% of patients who still had seizures had a major improvement in their seizure activity. The researchers suggest that further research is needed to see if less seizure activity means a better quality of life.
Not all types of epilepsy and epilepsy surgery had the same long-term success
The patients in the study had different forms of epilepsy. Because of this, they had different types of epilepsy surgery. The researchers found that not all types of epilepsy and epilepsy surgery were equal in terms of long-term success.
Patients that had a condition called hippocampal sclerosis were more likely to have a successful outcome. Also, patients who had a part of the temporal lobe of the brain removed were more likely to have a successful outcome.
The researchers highlight some weaknesses of the study. One weakness was that the study did not have enough data on certain types of epilepsy surgery. The other was that the data did not give enough information on 15 patients who died in the years following the surgery.
However, even with the limitations, the researchers filled in the gap of information on long-term success following epilepsy surgery. They believe that these results will help epilepsy patients make a clued-up decision over whether an invasive brain surgery is a right choice for them.
Written by Nicola Cribb, VetMB DVSc Dip.ACVS
Reference: Mohan M, Keller S, Nicolson A, et al. The long-term outcomes of epilepsy surgery. Plos One. 2018;13(5):e0196274. doi:10.1371/journal.pone.0196274.