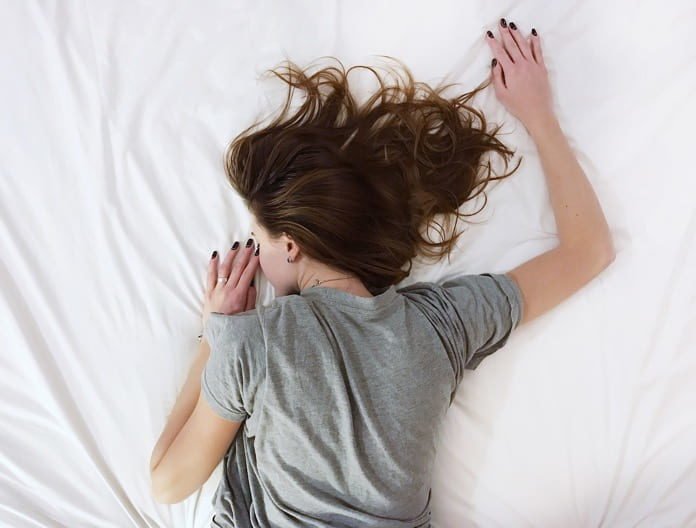 Research has shown that people with an irregular heartbeat have poor sleep, however, it is not clear whether poor sleep itself can be a predictor of irregular heartbeat. Researchers aimed to demonstrate if there is a relationship between poor sleep and an increased risk of an irregular heartbeat in the first-of-its-kind study.
Irregular heartbeat, also known as atrial fibrillation (AF), may cause symptoms including fatigue and shortness of breath. Finding preventive methods has been difficult, even though some risk factors have been identified.
Sleep apnea has been linked as a risk factor for an irregular heartbeat, but how this works is unclear. Sleep apnea is a sleeping disorder that results in poor sleep due to breathing constantly stopping and starting throughout the night.  Poor sleep has also been associated with cardiovascular disease.
One research study revealed that people with an irregular heartbeat had poor sleep and sleep efficiency. In addition, it has been established that an irregular heartbeat follows a 24-hour clock and some patients have reported that poor sleep can trigger it. These studies were done in patients who had already been diagnosed with atrial fibrillation, so scientists cannot identify whether poor sleep itself has the ability to act as a risk.
A research team in the United States set out to determine if poor sleep was a predictor of an increased risk of developing an irregular heartbeat. They published their findings in Heart Rhythm Society.
The research group used three distinct data sets to evaluate the association between sleep and irregular heartbeat. The scientists used the Health eHeart Study and the Cardiovascular Health Study to reveal what characteristics of sleep associated with an irregular heartbeat and which one of these could predict incidence in the study.
To test for poor sleep, they used the California Healthcare Cost and Utilization Projects from the years 2005-2009 to assess the diagnosis of insomnia which would be the predictor of poor sleep and whether the relationships from the two studies would translate in the clinic.
There were 4552 Health eHeart participants, 526 of which with an irregular heartbeat also reported waking up frequently at night. There were 5703 Cardiovascular Health Study participants, and of those that reported frequent night-time awakening, were also predicted to be at approximately 33% greater risk of having an irregular heartbeat. Lastly, among 14,330,651 individuals in California that were followed up for a period of shortly less than four years, a diagnosis of insomnia indicating poor sleep forecasted a 36% increased risk of atrial fibrillation.
The researchers found that indeed poor sleep could very well lead to irregular heartbeat and be a predictor of it. This also suggests that improving sleep quality may aid in the prevention of an irregular heartbeat.
Written by Ingrid Qemo, PhD
Reference: Christensen, M.A., Dixit, S., Dewland, T.A., et al. 2018. Sleep characteristics that predict atrial fibrillation. Heart Rhythm Society. https://doi.org/10.1016/j.hrthm.2018.05.008