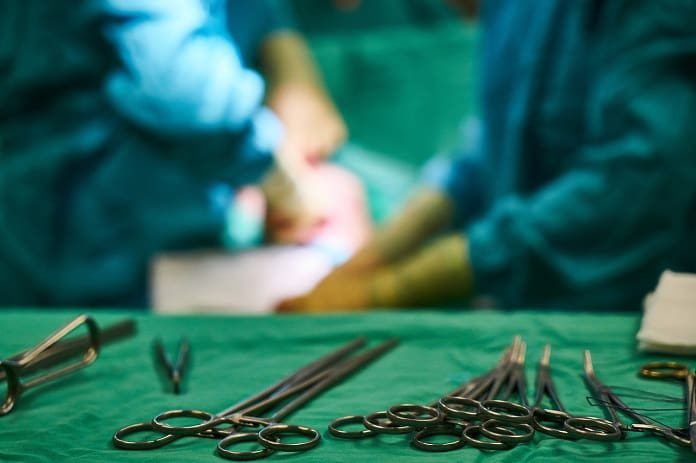 Our Reader Score
[Total: 0 Average: 0]
Heart surgery is an effective treatment for patients with severe heart disease, but can sometimes result in long-term illness or even death. Relatively simple pre-surgery preparations can reduce the risks of these negative outcomes.
Heart surgery is currently the best treatment for patients with severe heart disease. It relieves symptoms, decreases the risk of having a heart attack, and lowers the risk of death. However, the surgery itself can sometimes take a long time to recover from. Older patients are especially likely to require a prolonged hospital stay after the surgery, and many may end up in a long-term care facility. This is because older patients are more likely to have other illnesses, such as diabetes. They may also enter surgery in poorer physical condition than younger patients.
Proper preparations in the months leading up to surgery may lead to better outcomes. A group of Canadian and American medical researchers recently reviewed what doctors can potentially do to prepare older adults for heart surgery. The review article was published in the Canadian Journal of Cardiology.
Major surgery, such as heart surgery, results in an immediate 40% decrease in physical functional capacity. This takes time to return to normal. This has the biggest effect on elderly patients, who may go into surgery in poorer physical condition to begin with. It is especially problematic for patients who are frail. Frail patients are in poorer physical condition, are more likely to suffer from falls or other mishaps, and more vulnerable to illness. They are less capable of recovering from stresses such as disease or surgery. The goal of pre-surgical preparations is therefore to increase the patient's physical and psychological readiness for surgery.
These pre-surgical preparations focus on three components:
Exercise
Nutrition
Psychological condition (i.e., mood)
Exercise to improve physical condition
Better physical condition makes a positive surgery outcome more likely. It decreases recovery time, resulting in a shorter hospital stay. For example, one study tested the effectiveness of daily exercise in the two weeks before open heart surgery. It found that patients who exercised were half as likely to suffer from complications, such as pneumonia, after surgery.
Another study had patients exercise twice weekly in the month before receiving open heart surgery. This study found that patients who had exercised could walk further and faster after surgery compared to patients who had not exercised.
Better diet to improve nutritional status
Hospitalized patients, especially elderly ones, are more likely to have low body weights and protein deficiencies. Protein deficiency is associated with poorer recovery from surgery and a decreased survival rate. Adding protein to the diet can therefore lead to better recovery from surgery. This is particularly effective when accompanied by exercise training.
Reduce anxiety to improve mood
The time leading up to major surgery can be very stressful for the patient. Patients waiting for heart surgery are more likely to suffer from anxiety and depression. Studies have found that patients with anxiety or depression tend to have worse surgical outcomes. Patients with a more positive mood tend to have shorter hospital stays after surgery and a better recovery of physical function. For example, a psychological intervention that reduced anxiety before surgery was shown to result in less pain and better recovery after surgery.
Why aren't such pre-surgical preparations standard practice for heart surgery?
There are several reasons why these preparations are not routine practice before heart surgery. There are relatively few studies that investigated the effectiveness of these procedures specifically for heart surgery. And there are no studies investigating the effectiveness of all three interventions (exercise, nutrition, and mood) together. Furthermore, most of the studies used relatively young and healthy patients, rather than the frail and elderly. This is a concern for high-risk heart surgery patients, where exercise could potentially be risky. However, the researchers point out that the limited studies that have been done have found no evidence of risk.
There are many unanswered questions, such as what type of patients would benefit the most from these pre-surgical preparations – all older adults or just those who are frail? It is also not known if it makes sense to delay heart surgery while frail patients improve their physical condition.
Furthermore, doctors do not routinely check for frailty in patients waiting for surgery. This is, in part, due to the fact that there is no universal definition of "frailty". On the other hand, the researchers worry that routine frailty testing might actually result in frail patients being denied surgery due to their poorer physical condition.
New studies that could answer these questions
The researchers described two new Canadian studies that should address some of these concerns. Both studies will focus exclusively on frail, elderly adults waiting for heart surgery.
The PREHAB study will measure the effectiveness of an eight-week exercise program before heart surgery. It will track patients for up to a year after their surgery, studying their physical recovery and quality of life. The study is currently recruiting patients.
The PERFORM-TAVR study will measure the effectiveness of dietary protein supplementation in the month before surgery and three months after surgery. This will be combined with exercise for three months after surgery. This study will begin recruiting participants soon.
Written by Bryan Hughes, PhD
Reference: Arora, R. C., Brown, C. H. I. V., Sanjanwala, R. M. & McKelvie, R. "NEW" Prehabilitation: A 3-Way Approach to Improve Postoperative Survival and Health-Related Quality of Life in Cardiac Surgery Patients. Canadian Journal of Cardiology34, 839-849 (2018)