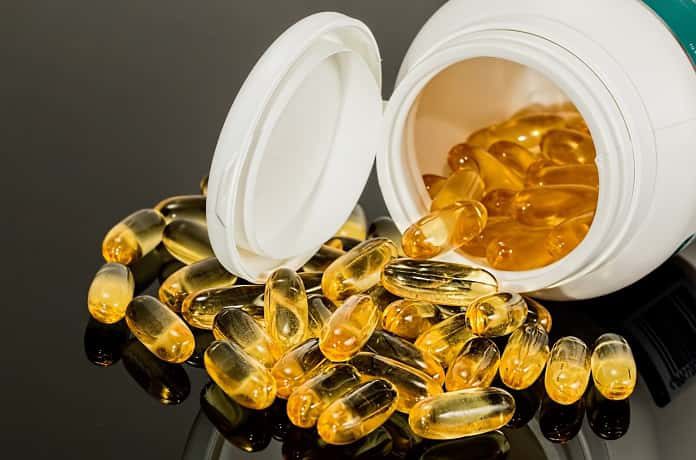 Our Reader Score
[Total: 0 Average: 0]
A recent meta-analysis in the UK investigated whether omega-3 supplements are beneficial in preventing cardiovascular disease and related death.
Current guidelines recommend the intake of omega-3 supplements for prevention of cardiovascular disease. These guidelines are based on previous research, such as observational studies that have reported an association between the consumption of fish, which is rich in omega-3 fatty acids, and a lower risk of cardiovascular disease. A number of large trials investigating this association have been conducted, however, they report conflicting results. As such, researchers in the U.K. published a meta-analysis in JAMA Cardiology investigating the association between omega-3 supplement use and cardiovascular disease and death.
The researchers started by searching for relevant randomized clinical trials by using search terms such as "omega-3 FA", "omega-3 polyunsaturated fat", "fish oils", "cardiovascular disease" or "coronary heart disease", among others. The eligibility criteria for inclusion in the meta-analysis included randomized clinical trials of marine-derived omega-3 fatty acid supplements versus placebo or open-label control, with at least 500 participants in their sample size and at least one year of scheduled treatment duration. Although the use of supplements was required for all eligible trials, no minimum daily dose was specified.
The main outcomes the researchers investigated included various cardiovascular disease outcomes (nonfatal heart attack, stroke, coronary artery disease, cardiovascular-related death) and death from all causes. Further, these main endpoints and their associations with omega-3 supplements were also analyzed in predefined subgroups, such as age, sex, cholesterol levels, and history of stroke or cardiovascular disease. Ten large randomized trials, providing a total of 77,917 participants, were identified and included in the meta-analysis. Eight of the ten trials were double-blinded studies whereas the other two trials were an open-label design.
Omega-3 Supplements Did Not Protect Against Cardiovascular Disease
The study's analysis found that randomization to receiving omega-3 supplements had no significant association with the risk of cardiovascular events or death. Their analysis within predefined subgroups also revealed no significant association. Similarly, this was also their finding when they analyzed the association between omega-3 supplementation and death from all causes.
The main strength of this meta-analysis study was the availability of data for all the predefined outcomes. It was also strengthened by their low risk of selection bias as the investigators excluded trials that were too small or had insufficient treatment duration or trials that tested dietary advice to consume fish. On the other hand, the limitations of this meta-analysis included their use of combined data rather than individual-level data and the exclusion of smoking status in their assessment of the treatment effect.
The conclusions drawn from this meta-analysis are consistent with those of a previous report completed in 2016, which also looked at the same ten trials, finding that omega-3 supplements had no association with cardiovascular events or death. Despite some guidelines currently recommending omega-3 supplements for particular individuals, results from this meta-analysis do not support the recommendations of using approximately one-gram daily of omega-3 supplementation. Ongoing trials assessing the effect of higher dosages (3 to 4 grams daily) of omega-3 supplements are currently underway and will provide more information on omega-3 supplements and their association with cardiovascular disease and death.
Written by Maggie Leung, PharmD
Reference: Aung, T., Halsey, J., Kromhout, D., Gerstein, H. C., Marchioli, R., Tavazzi, L., . . . Clarke, R. (2018). Associations of Omega-3 Fatty Acid Supplement Use With Cardiovascular Disease Risks. JAMA Cardiology. doi:10.1001/jamacardio.2017.5205