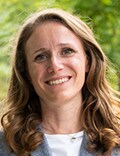 Taking more steps per day is associated with a progressively lower risk of cardiovascular disease (CVD) among older adults — and the benefits accrue at well below the widely promoted threshold of 10,000 steps per day, new research shows.
Among adults aged 60 and older, those who took roughly 6000 to 9000 steps per day had a 40% to 50% lower risk of CVD compared with peers logging just 2000 steps per day.
"We hope this study will contribute evidence to future public health and clinical guidance on how many steps we need for health," Amanda Paluch, PhD, with University of Massachusetts Amherst, told theheart.org | Medscape Cardiology.
Getting in more steps per day can lower an individual's risk for heart disease — but it's not an "all or nothing" situation, Paluch said.
"The heart health benefits begin at lower than 10,000 steps per day. So, for the many adults that may find 10,000 steps a bit out of reach, it is important to promote that even small increases in steps can be beneficial for health," Paluch said.
The study was published online December 20 in Circulation.
Attainable Step Goals
As part of the Steps for Health Collaborative, Paluch and colleagues examined the dose-response relationship between steps per day and CVD in a meta-analysis of eight prospective studies involving 20,152 adults (mean age 63, 52% women).
Steps were measured in each study using one of five different commercially available step-measuring devices. Adults aged 60 years and older took a median of 4323 steps per day (interquartile range [IQR], 2760 – 6924), while younger adults walked a bit more (median 6911 daily steps; IQR, 4783 – 9794).
During follow-up lasting an average of 6.2 years, a total of 1523 CVD events were reported.
In the final adjusted model, for older adults, compared with those in quartile 1 who got the fewest steps per day (median 1811), the risk of CVD was 20% lower in those in quartile 2, who got a median of 3823 steps per day (hazard ratio [HR], 0.80; 95% CI, 0.69 – 0.93).
CVD risk was 38% lower in older adults in quartile 3 who got a median of 5520 steps per day (HR, 0.62; 95% CI, 0.52 – 0.74) and 49% lower in those in quartile 4 who walked the most (a median of 9259 steps per day; HR, 0.51; 95% CI, 0.41 – 0.63).
Restricting the analysis to individuals without known CVD at baseline showed similar results.
Among six studies that excluded adults with a history of CVD at baseline, compared with the lowest quartile, the HR for incident CVD events was 0.74 (95% CI, 0.60 – 0.91) in the second quartile, 0.60 (95% CI, 0.47 – 0.77) in the third quartile, and 0.55 (95% CI, 0.40 – 0.76) in the fourth quartile.
Despite the inverse association of steps with CVD in older adults, there was no association in younger adults. The researchers caution, however, that CVD is a disease of aging, and the follow-up period in these studies may not have been long enough to capture CVD incidence in younger adults.
Stepping rate (pace or cadence) was not associated with CVD risk beyond that of total steps per day. However, only four of the eight studies reported data on stepping rate, so this finding should be viewed as preliminary, Paluch and colleagues say.
Start Small and Go From There
Paluch said the take-home message from this study and numerous others is simple.
"Move more and sit less! Being physically active, by getting in your steps, is an important part of keeping your heart healthy," she told theheart.org | Medscape Cardiology.
For adults who are currently inactive, Paluch suggests finding small ways to get in a few more steps per day. "It does not need to be drastic changes. Consider a brief 5- to 10-minute walking break at lunch, taking the stairs, or playing a game of hide and seek with the grandchildren," Paluch advised.
"For adults starting at 3000 steps a day, set a goal of 4000, and then 5000. Each improvement can lead to better heart health," Paluch said. "And for those who are already active, keep it up as there are benefits with higher volumes of steps per day as well."
Support for this research was provided by the Intergovernmental Personnel Act Agreement through the Centers for Disease Control and Prevention. The authors have reported no relevant financial relationships.
Circulation. Published online December 20, 2022. Abstract
For more from theheart.org | Medscape Cardiology, follow us on Twitter and Facebook.