HONOLULU, Hawaii — In the clinical experience of John S. Barbieri, MD, MBA, cheilitis occurs in nearly all patients taking any dose of isotretinoin.
"If they don't have dry lips, you have to wonder if they're even absorbing isotretinoin," Barbieri, director of the Advanced Acne Therapeutics Clinic at Brigham and Women's Hospital, Boston, said at the Hawaii Dermatology Seminar provided by MedscapeLIVE! "Everyone is going to get dry lips."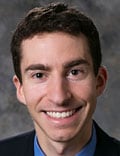 According to a retrospective review of 1743 patients started on isotretinoin, other common mucocutaneous side effects include eczema, nose bleeds, and eye problems. Emerging research suggests that there may be a role for oral omega-3 in decreasing such side effects of the drug. In a case control study, 118 patients were randomized to isotretinoin alone or isotretinoin plus 1 g/day of oral omega-3 for 16 weeks. At week 16, the rate of dry lips was 26% in the isotretinoin only group compared with 14% in the combination group; similar trends were seen with dry nose (11% vs 0%, respectively) and dry skin (11% vs 2%).
"Omega-3 is a simple thing that we can think about recommending for patients," Barbieri said. "It's very safe, inexpensive, and it may help us manage these common sides effect we run into."
Another potential side effect of isotretinoin that he characterized as underappreciated is chronic dry eye and other ocular changes. One retrospective cohort study of 14,682 adolescents and young adults in Israel found that use of the drug resulted in reduced tear production and reduced tear quality. In another study, a review and meta-analysis of 21 publications involving 1105 eyes of 842 patients, isotretinoin use was associated with increased conjunctival fluorescein staining, decreased corneal thickness, and worse patient-reported ocular surface disease index scores.
"These changes may be mediated by meibomian gland dysfunction and atrophy," Barbieri said. "Fortunately, many of these tear film changes appear to resolve after treatment. Those changes in corneal thickness do seem to get better. That's reassuring."
In a study of 54 patients treated with isotretinoin, tear production and quality returned to baseline within 6 months of treatment completion. "But some changes in the meibomian gland may be persistent," Barbieri said. "At 6 and 12 months after the end of treatment, you can still see changes in the meibomian glands of patients who were treated with a standard course of 120 to 150 mg/kg isotretinoin," he said, referring to the results of a study of 88 patients.
One study investigated the effects of omega-3 fatty acids and punctal plugs on tear film and ocular surface parameters in 90 patients receiving systemic isotretinoin therapy. They were divided into three groups: Those who received a soft preloaded silicone plug that was inserted in the inferior punctum of both eyes and received oral omega-3 fatty acid capsules twice daily for a total dose of 1040 mg/day for 6 months; those who received a soft preloaded silicone plug and oral placebo, and those who received isotretinoin alone. At 6 months' follow-up, those who were treated with omega-3 combined with the preloaded silicone plug had better meibomian gland function than did those who received isotretinoin alone or isotretinoin with the preloaded silicone plug.
Barbieri also noted that antihistamines may play a role in enhancing the effect of isotretinoin. In one study, 20 patients were treated with isotretinoin 0.4 mg/kg per day and 20 patients were also treated with an antihistamine, desloratadine 5 mg/day for 12 weeks. At week 12, patients in the group treated with isotretinoin and the antihistamine showed a more statistically significant decrease in acne lesion counts, compared with the isotretinoin-only group (reductions of 44.8% vs 17.8%, respectively, in noninflammatory lesions; 55.8% vs 22.9% in inflammatory lesions, and 45.6% vs 18.7% in total lesions (P < .05 for all associations).
A subsequent larger study yielded similar findings. There were also lower rates of initial flaring and higher rates of patient satisfaction in the antihistamine groups in both studies.
In an interview at the meeting, Lawrence F. Eichenfield, MD, chief of pediatric and adolescent dermatology at Rady Children's Hospital, San Diego, described Barbieri as "a leader in taking a comprehensive view on what the history and latest information is on isotretinoin. His fresh approach is something everyone should consider and figure out what they can use in their practice."
Barbieri disclosed that he receives consulting fees from Dexcel for work unrelated to his presentation. Eichenfield disclosed that he has been an investigator and/or consultant for Almirall, Cassiopea, Dermata, Galderma, and Ortho Dermatologics. Medscape and this news organization are owned by the same parent company.
This article originally appeared on MDedge.com, part of the Medscape Professional Network.