The Mediterranean diet appears to be associated with a lower incidence of cardiovascular disease (CVD) and mortality in women, new observational data suggest.
Those who had a higher adherence to a Mediterranean diet had a 24% lower risk for cardiovascular disease and 23% lower risk for death.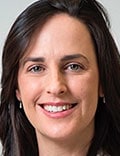 "A healthy diet is a huge factor in preventing heart disease. However, current guidelines on preventing heart disease lack sex-specific recommendations," said senior author Sarah Zaman, MBBS, PhD, an associate professor of medicine and principal research fellow at the University of Sydney's Westmead Applied Research Centre, Sydney, Australia.
"Historically, research trials and studies have had predominantly male participants, or lacked sex-specific analysis," she said. "Our results will pave the way to bridge this gap and also highlights the need for more research to ensure health guidelines and policies include diverse perspectives."
The study was published online March 14 in the journal Heart.
Analyzing Cardiovascular Outcomes
Zaman and colleagues conducted a systematic review and meta-analysis of 16 studies published between 2006-2021 that reported a Mediterranean diet score and included either all women or had stratified outcomes by sex. They excluded studies that referred to only certain components of the Mediterranean diet or combined it with other lifestyle-related factors.
The studies, which were mainly conducted in the United States and Europe, included 722,495 adult women without previous clinical or subclinical CVD, with a median follow-up of 12.5 years.
Higher Mediterranean diet adherence was defined as the highest category reporting the highest range of Mediterranean diet scores, and lower adherence was defined as the lowest category reporting lowest scores. Incident CVD included coronary heart disease, myocardial infarction, stroke, heart failure, cardiovascular death, major adverse cardiovascular events, major adverse cardiac cerebrovascular events, and patient-reported CVD.
Overall, higher adherence to a Mediterranean diet was associated with lower CVD incidence (hazard ratio [HR] 0.76; 95% CI, 0.72 – 0.81), total mortality (HR, 0.77; 95% CI, 0.74 – 0.80), and coronary heart disease (HR, 0.75; 95% CI, 0.65 – 0.87).
Stroke incidence was also lower among women who adhered to the Mediterranean diet, although it wasn't considered statistically significant (HR, 0.87; 95% CI, 0.76 – 1.01).
Additional analyses found similar reductions in risk across women of different ethnicities. Higher Mediterranean diet adherence was associated with lower CVD incidence for both women of European descent (HR 0.76,; 95% CI, 0.59 – 0.98) and women of non-European descent — Asian, Native Hawaiian, and African American — (HR, 0.79; 95% CI, 0.72 – 0.87).
The results didn't materially change in sensitivity analyses, the authors note. Excluding one study at a time, the pooled HRs for the highest vs the lowest Mediterranean diet adherence ranged from 0.76 (95% CI, 0.72 – 0.80) to 0.83 (95% CI, 0.70 – 0.98) for incident CVD and from 0.77 (95% CI, 0.75 – 0.80) to 0.77 (95% CI, 0.74 – 0.81) for total mortality among women.
At the same time, the authors pointed to several limitations, including the observational nature of all of the studies, the reliance on self-reported food frequency questionnaires, and heterogeneity in the adjustments for influential factors across the studies.
Additional Considerations
Zaman and colleagues called for more sex-specific research in cardiology, including risk factors related to premature menopause, preeclampsia, gestational diabetes, and autoimmune diseases such as systemic lupus.
Future studies should also explore the underlying mechanisms that may explain the links between the Mediterranean diet, cardiovascular disease, and death, the authors write. For instance, the diet may reduce inflammation and cardiovascular risk factors through antioxidant and beneficial gut microbiome pathways. Other components of the diet — such as polyphenols, nitrates, omega-3 fatty acids, higher fiber intake, and reduced glycemic load — may also play a role.
"It was striking to see how strong the long-term cardioprotective properties of a Mediterranean-type dietary pattern were," said Samia Mora, MD, MHS, a professor of medicine at Harvard Medical School and director of the Center for Lipid Metabolomics at Brigham and Women's Hospital.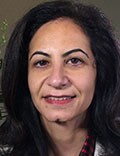 Mora, who wasn't involved with this study, has researched potential mechanisms related to the Mediterranean diet, cardiovascular events, and diabetes in women. She and colleagues have found that women with high adherence to the diet are more likely to have lower inflammation, insulin resistance, body mass index, and blood pressure, as well as improved lipid and metabolic profiles.
"This could represent an opportunity to intervene earlier and more intensively on improving inflammation, insulin resistance, and cardiometabolic health through evidence-based dietary approaches such as the Mediterranean diet," she said. "As healthcare providers, we should promote the healthy dietary attributes of the Mediterranean diet, especially as many of our patients in the US are less familiar with the Mediterranean diet and how to incorporate its components into daily food intake."
The study did not receive any funding. Zaman was supported by a Heart Foundation Future Leader Fellowship. The authors declared no conflicts of interest. Mora reported no relevant financial relationships.
Heart. Published March 14, 2023. Full text
Carolyn Crist is a health and medical journalist who reports on the latest studies for Medscape, MDedge, and WebMD.
For more from theheart.org | Medscape Cardiology, join us on Twitter and Facebook