With an increasing focus on health and well-being, having clean and fresh air at home has become a top priority. This is where air purifiers come in—an intervention to improve the air quality of our homes. By continuously filtering and circulating the air, air purifiers create a cleaner and healthier living environment, making them beneficial for individuals with sensitivities or breathing conditions.
In order to help you find the ideal air purifier that suits your unique needs, whether you are battling allergies, getting rid of odors, or protecting against pollutants, this list has been compiled with care for you!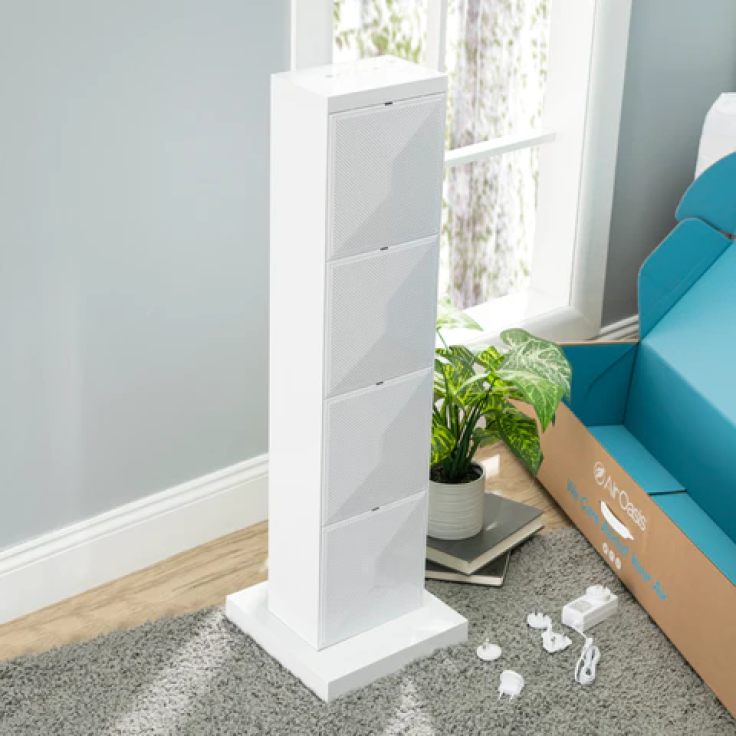 If you're trying to get rid of those run-of-the-mill devices that simply filter particles, you should get iAdapt Air Purifiers for a new level of clean air luxury. With an innovative five-stage purification system, iAdapt Air Purifier guarantees an air purification experience that exceeds your expectations.
Unlike conventional purifiers that rely solely on basic HEPA filters, the iAdaptAir does not stop at trapping contaminants like dust and pollen but goes the extra mile by sterilizing and eliminating harmful elements such as mold, bacteria, and viruses. This cutting-edge technology combines the power of UV, silver ions, and bipolar ionization to create a truly pristine environment.
Plus, iAdaptAir achieves exceptional air quality without producing any ozone! You can indulge in the extraordinary without compromising your well-being. iAdapt Air also comes in different sizes, so you can choose whether you want the large, medium, or small air purifier on the fit of your room.
So why settle for anything less? Choose iAdaptAir, experience the difference, and breathe with confidence.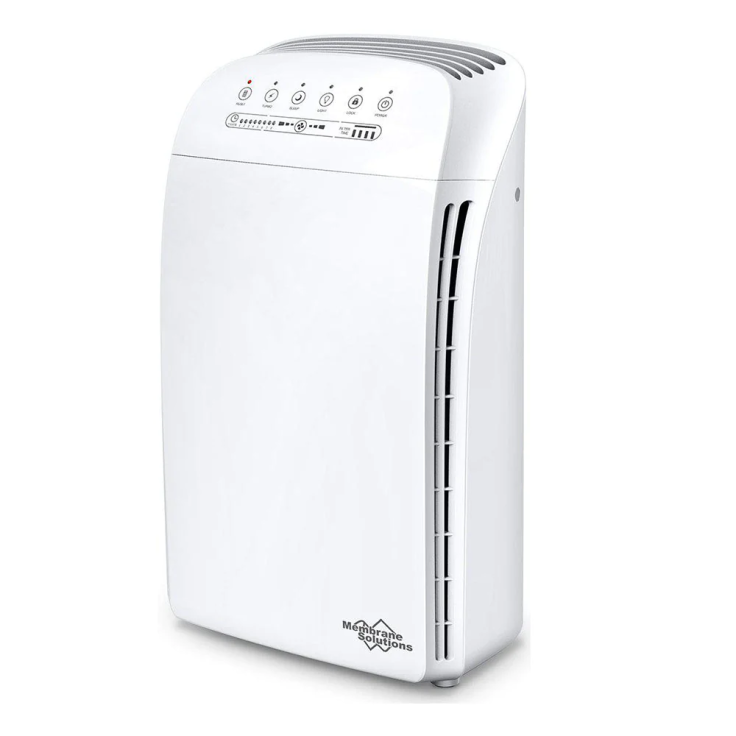 The MSA3 air purifier offers powerful performance and is designed to improve indoor air quality by removing pet dander, dust, pollen, smoke, odor, mold, and more. With its upgraded 3-stage HEPA filter, it efficiently filters out particles as small as 0.3 microns and features enhanced odor removal capabilities.
The MSA3 also provides comprehensive coverage for large rooms and operates quietly in sleep mode. It is 100% ozone-free, safe, and reliable with certified standards. Genuine replacement filters are recommended to maintain its efficiency and protect the air purifier. For those seeking smart capabilities, the MSA3S model offers advanced features like air quality monitoring, Alexa and app control.
Invest in the MSA3 air purifier to experience cleaner air and improved well-being!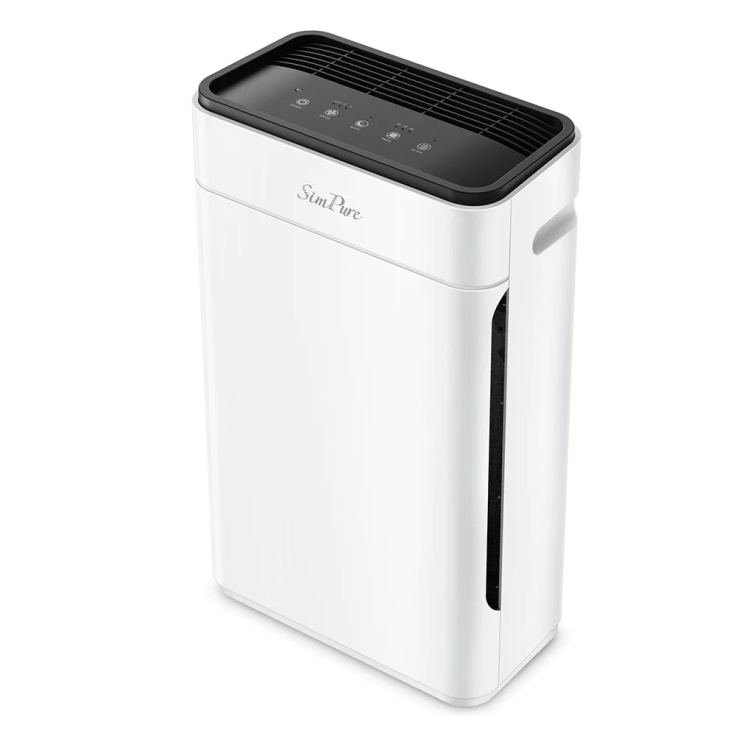 The 4-in-1 H13 HEPA Air Purifier is a perfect solution for pet owners, effectively removing pet hair and dander. It covers a large purification area of up to 800 sq. ft. with whisper-quiet operation in sleep mode and a child lock design for added safety.
SimPure HP8 HEPA Air Purifieralso offers customizable fan speeds, an auto-off timer, and a filter change reminder. The pre-installed air filter is easy to use, and the purifier is CARB-certified, meeting California's stringent safety standards for pet owners' peace of mind.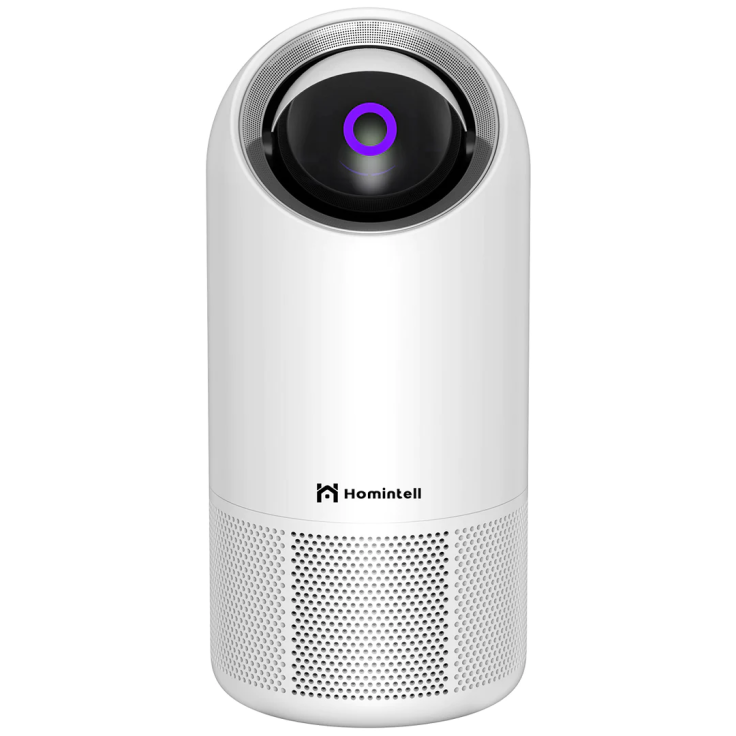 Upgrade your air purification experience with Navigator Air Purifier, the advanced air purifier featuring infrared PM2.5 detection for real-time air quality monitoring. You can have your personalized comfort with the 3-speed wind speed adjustment, while the high-efficiency H13 purification system effectively filters out even the tiniest particles.
Just right for a safe and clean ambience! Experience this exceptional purification performance with energy-saving benefits and add a touch of elegance to your space with the unique halo design. Now is the time to take control of your indoor air quality and breathe in fresh, clean air like never before.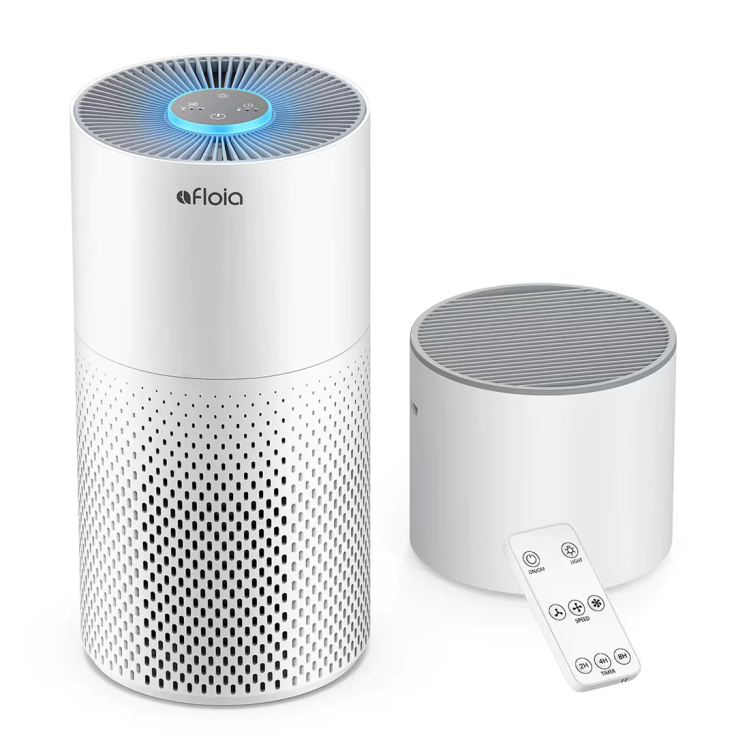 Experience the best of both worlds with the Kilo Pro 2-IN-1 Air Purifier & Humidifier. This versatile device offers air purification and humidification in one sleek package. With 3 timings and 3 purification modes, you have complete control over your indoor air quality. The efficient 360 True HEPA Filtration ensures that even the tiniest particles are eliminated.
Say goodbye to water mist hassles with the high-tech no water mist humidification feature. You can conveniently control the device with the remote control system and enjoy the unique color changing design that adds a touch of style to your space.
Upgrade your air quality with the Kilo Pro 2-IN-1 Air Purifier & Humidifier. Enjoy the convenience of combined air purification and humidification, customizable modes, efficient filtration, hassle-free no water mist humidification, remote control functionality, and a visually stunning color changing design. Time to breathe in clean, moisturized air while adding a touch of style to your living space!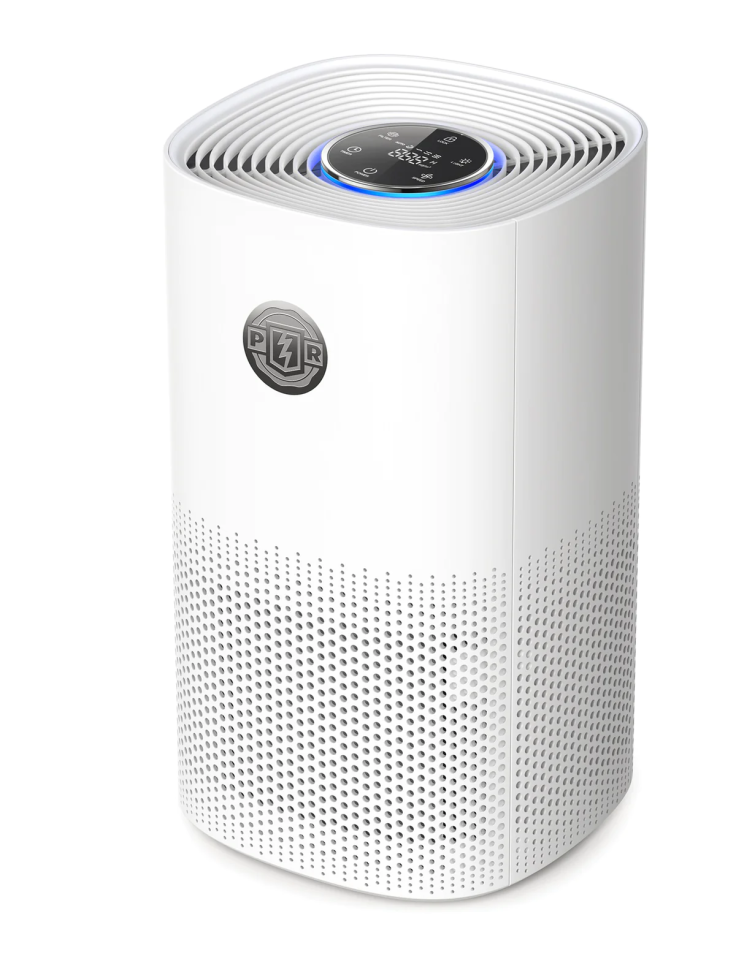 Enhance your breathing experience with this specially designed air purifier for the bedroom. Its 3-stage filter system eliminates over 99.97% of particles, including allergens, dust, pollen, and pet dander, creating a cleaner and more breathable space. With real-time air quality monitoring and automatic fan speed adjustments, you can trust that the air you're breathing is purified and safe. Enjoy whole-home air cleaning with its wide coverage and slumber in silence with its ultra-quiet operation!
Time to upgrade your bedroom and say goodbye to allergies and sensitivities as the purifier filters out harmful particles, creating a healthier living environment. Its intuitive sensor and color-coded display ensure you're aware of the air quality, and the automatic fan speed adjustments guarantee effective purification. Take control of your air quality and create a more comfortable space for relaxation and rejuvenation!
Introducing the Vital 100 air purifier, designed to deliver cleaner and fresher air in your living spaces. With its 3-stage filtration system, it effectively captures 99.97% of airborne particles, from large particles like lint and fur to toxic fumes and unpleasant odors. The addition of UV-C technology enhances its air purification capabilities, breaking down bacteria, viruses, and harmful substances with remarkable effectiveness.
You can also experience powerful performance with a high Clean Air Delivery Rate (CADR) of 120 CFM, covering large areas in a short time. With this, you can sleep comfortably with its low noise levels, and take advantage of user-friendly features such as the Energy-Saving Timer and Check Filter Indicator. With its convenient features and quiet operation, you can enjoy the benefits of improved air quality without any disruptions.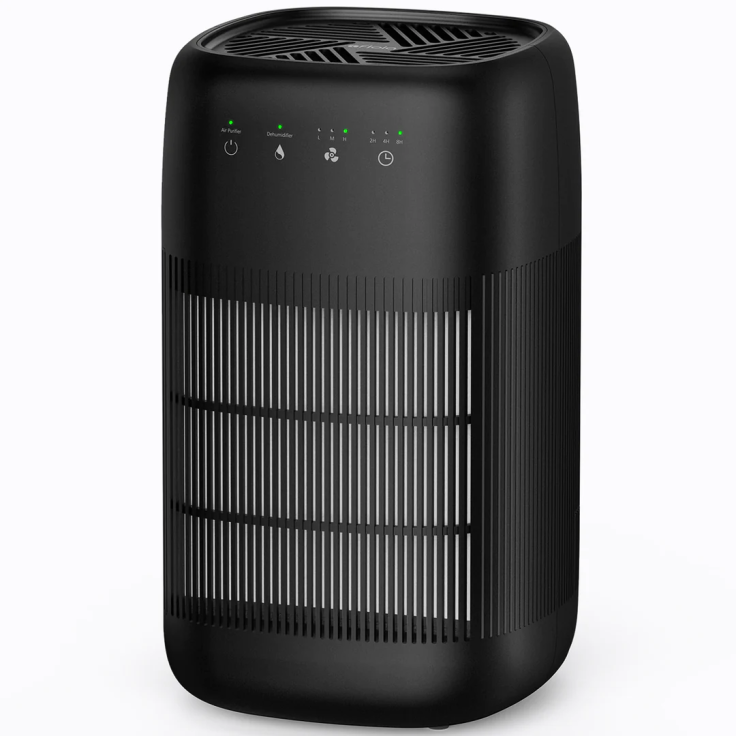 If you're looking for the perfect combination to create a clean and comfortable environment in your home, the Q10 Air purifier & Dehumidifier may be for you! With its innovative 2-in-1 design, this device not only purifies the air but also helps to reduce excess moisture. Say goodbye to stuffy rooms and hello to fresh, dry air.
It features a 3-stage timer, allowing you to set it for 2, 4, or 8 hours, and then it automatically shuts off. No need to worry about leaving it on for too long. Plus, with 3 wind speeds, you can adjust the airflow to your liking — whether you prefer a gentle breeze or a more powerful gust. Additionally, it can be conveniently connected to the conduit for continuous drainage, so you don't have to worry about emptying a water tank.
With its True HEPA imported filter, the Q10 ensures efficient air purification by capturing particles as small as 0.3 microns. Dust, allergens, and other airborne pollutants are no match for this device. And speaking of water, the Q10 also comes with a large capacity water tank, so you won't have to constantly refill it. Choose Q10 Air purifier & Dehumidifier for a cleaner, fresher, and drier home environment.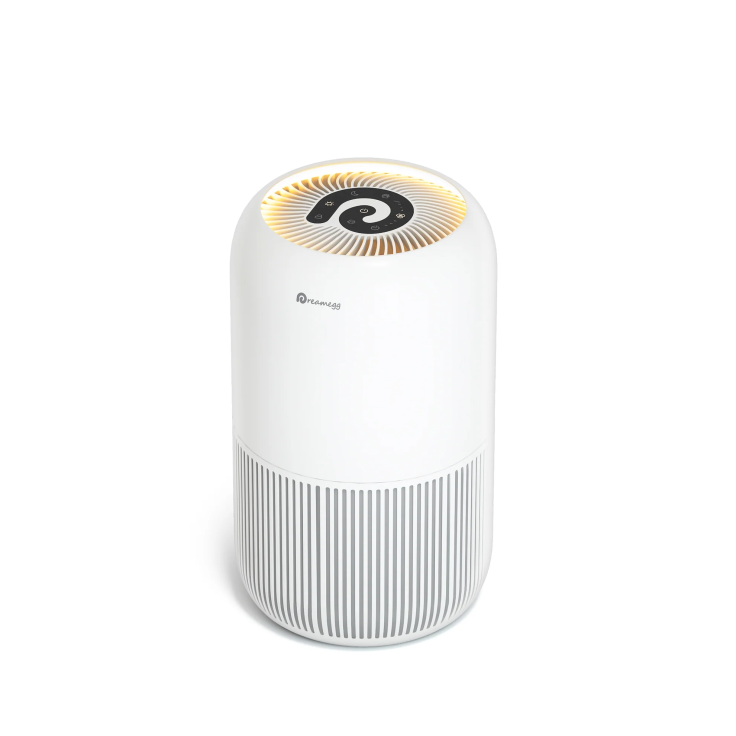 This might be the ultimate solution for improving the air quality in your living spaces! Priced at just $115.99, this powerful device offers much-needed relief from allergies, smoke, dust, pollen, pet hair, and pet dander.
Experience effective air filtration with the HEPA Air Purifier. It boasts a CADR (Clean Air Delivery Rate) of 189m³/h, ensuring that the air in a small or mid-size room of up to 250 square feet (23 m²) gets refreshed in just 20 minutes. This means you can enjoy cleaner and fresher air in no time. Plus, with its True HEPA Filter, it captures even the tiniest particles, providing you with cleaner and healthier indoor air.
Designed with your comfort in mind, the HEPA Air Purifier offers a Sleep Mode and Night Light feature. When in Sleep Mode, it operates at the lowest noise level of only 23dB, allowing you to sleep peacefully without any disturbances. And if you need a little light in the dark, the built-in Night Light provides a soft and soothing glow. With its compact size, this air purifier is perfect for any room, office, or kitchen, and it won't take up much space. Made just for you!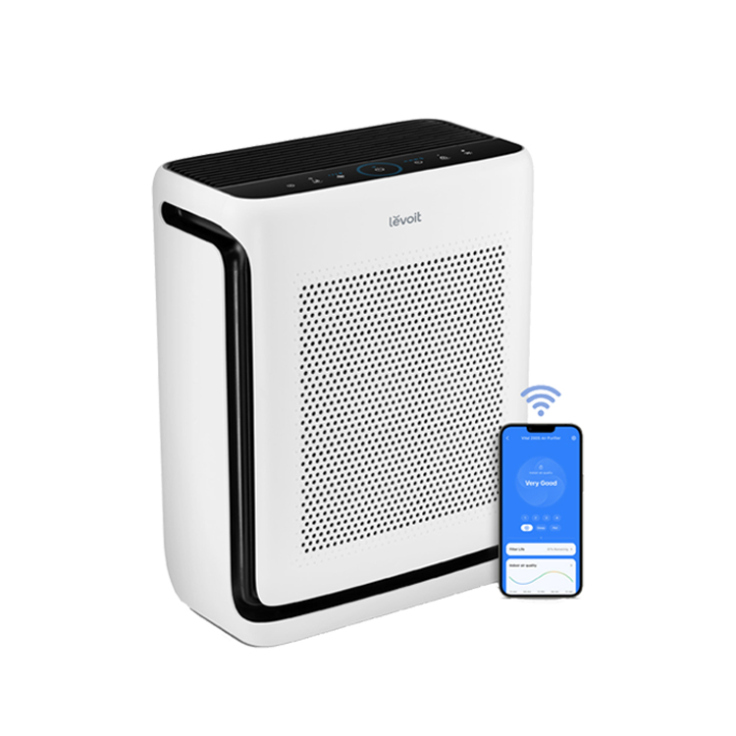 This pet-friendly air purifier is designed to keep your home clean and fresh. With a large coverage capability, it effectively purifies rooms up to 380 square feet 5 times per hour, making it perfect for spacious indoor spaces. The innovative design includes a traditional air inlet and an additional U-shaped inlet, specifically targeting airborne pet fur and hair without causing clogs.
Levoit Vital 200S air purifier features a special Pet Mode, alternating between high and medium fan speeds to efficiently filter pet hair and odors while saving energy. The washable pre-filter extends the lifespan of the 3-stage filtration system, which includes a powerful H13 True HEPA Filter and a High-Efficiency Activated Carbon Filter. The HEPA filter captures pet dander and allergens, while the carbon filter neutralizes odors, fumes, and VOCs, leaving your home smelling fresh and clean.
Customization is made easy with the ability to create schedules, allowing you to set specific start and end times for different fan speeds or modes. Time to upgrade your air purification game with our reliable and feature-packed air purifier designed for pet owners. Enjoy a pet-friendly environment and breathe in clean, fresh air while saying goodbye to pet odors and allergens.
These top 10 air purifiers of 2023 provide peace of mind and a breath of fresh air, allowing you to enjoy improved indoor air quality and a healthier living environment. Choose one of these top-rated air purifiers and take a step toward creating a cleaner and purer indoor space for you and your loved ones. With their advanced technologies and superior performance, these purifiers will surely make a positive impact on your overall well-being. Say goodbye to indoor air pollutants and embrace a healthier lifestyle with the best air purifiers of 2023.