Allison Murphy always had a hard time gaining weight and maintaining it, regardless of what she ate. "As I got older, I began to despise how long and lanky I was," Allison told POPSUGAR. She realized that working out (something she already loved to do) would give her body more of a shape by adding muscle mass — and that's exactly what she did. Continue reading to learn exactly how Allison transformed her butt.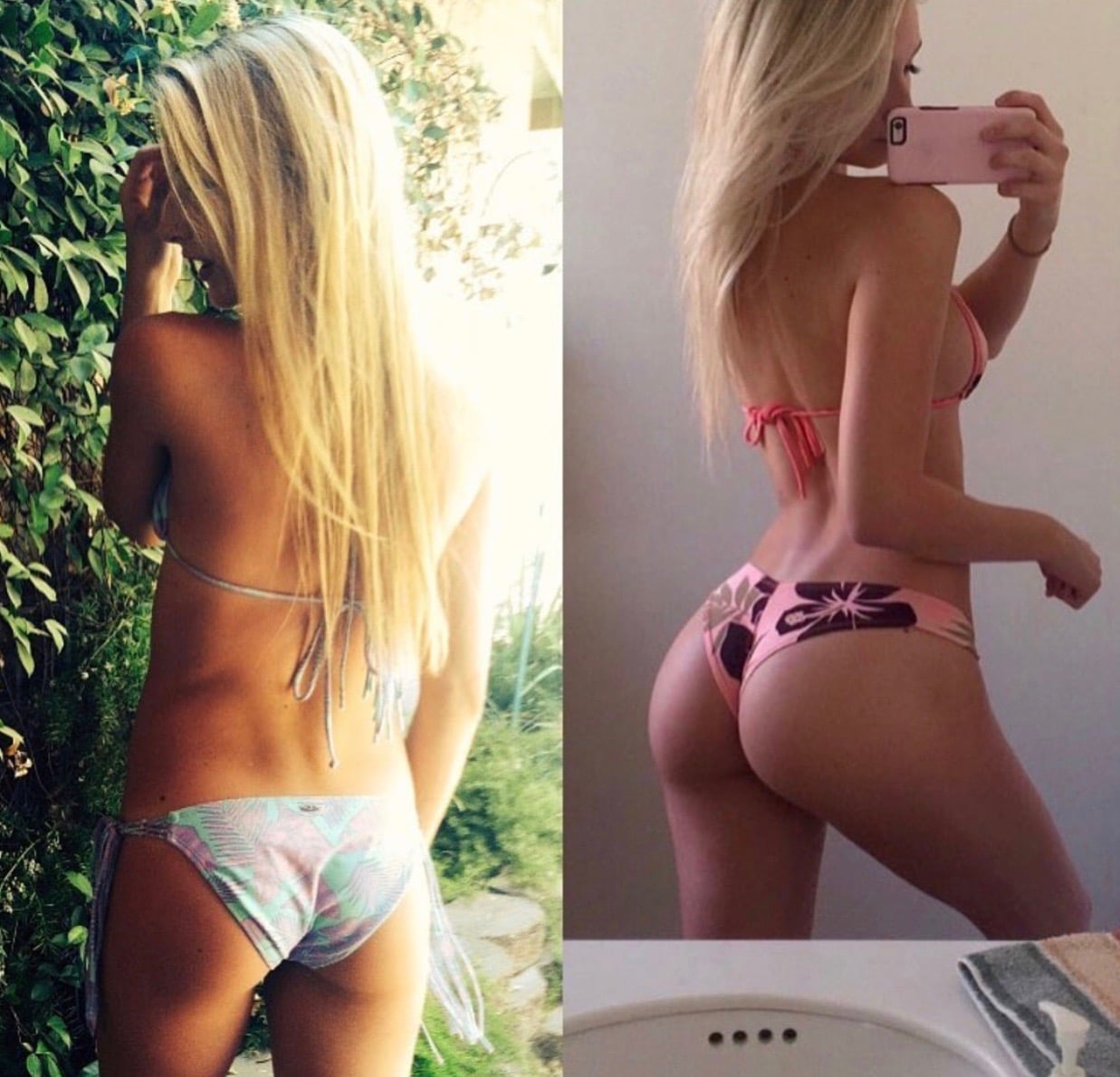 How Her Diet Changed
Instead of counting calories and obsessing over her diet, Allison said she focused on eating clean and listening to her body's hunger cues. "My meals often consist of all vegetables (there's not one I don't like), rice or quinoa, beans, lentils, and chicken or fish," Allison said. In order to maintain her weight and physique, Allison had to increase the amount of food she was eating, specifically her protein intake, drinking plant-based protein shakes with peanut butter.
The Workout She Did For a Bigger Butt
Allison said that she was very active growing up, participating in activities like dance, horseback riding, and running. "I never really knew much about working out as far as weight training was concerned," Allison explained. Once she started working with her personal trainer, Ryan Read, her knowledge about weightlifting expanded. "When I started, I could only lift or squat the bar by itself, but you've got to start somewhere!" Although her strength was minimal, she began to lift weights three to fives times a week, eventually impressing herself with the progress she had made.
The Workout She Stopped Doing
Allison cut back on the amount of cardio she was doing because it caused her to lose too much weight and muscle mass. Instead, she began to do 15 to 20 minutes of cardio on the StairMaster or walks around her neighborhood a few times a week. She credits Ryan with showing her "the dos and don'ts, as well as certain routines to alter my body in the ways I wanted." As far as her results, Allison said, "The results are addicting; lifting heavier and feeling stronger is one of the most rewarding feelings around."
Image Source: Allison Murphy