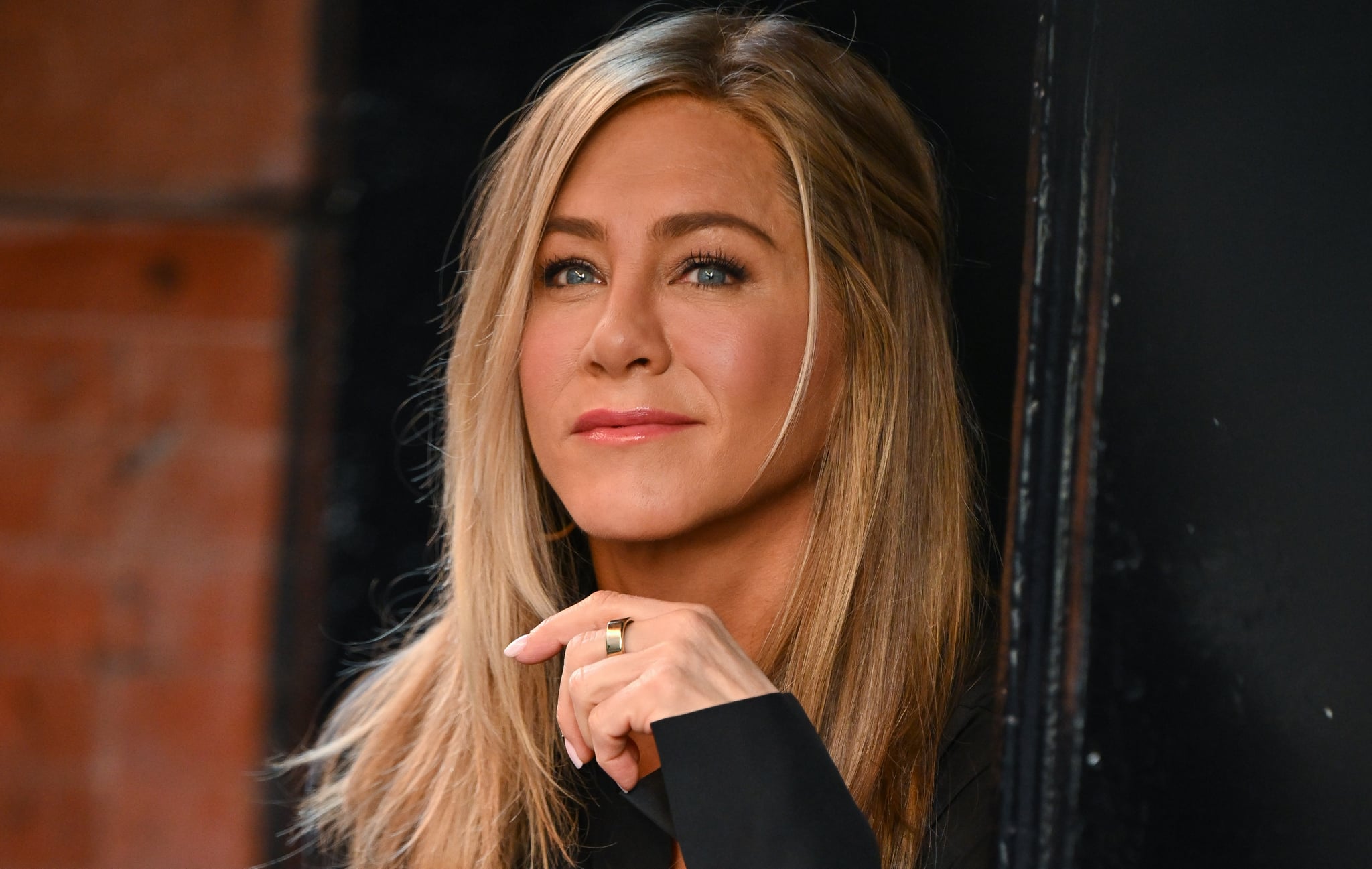 For years, tabloids have played guessing games about potential baby bumps and conspiracies surrounding her divorce, but Jennifer Aniston is finally taking the narrative into her own hands. "The [world] creates narratives that aren't true, so I might as well tell the truth. I feel like I'm coming out of hibernation. I don't have anything to hide," she tells Allure for her cover story.
As it turns out, during all of the years of rumors about whether or not she was going to have a child, she was going through IVF, drinking Chinese teas, "you name it." She was actively trying to get pregnant and "throwing everything at it." While on the "baby-making road," she wanted to keep that part of her life private. "Because I feel like there's so little that I get to keep to myself." Now that she's in her 50s, she's changed her mind.
Sick of others writing her story for her, she's decided to address the rumors that used to plague her. "God forbid a woman is successful and doesn't have a child," she says. Going on to reference the more brutal lies told about her: "The reason my husband left me, why we broke up and ended our marriage, was because I wouldn't give him a kid. It was absolute lies."
But the advice she wished she had received? "I would've given anything if someone had said to me, 'Freeze your eggs. Do yourself a favor.' You just don't think it. So here I am today." Egg freezing, or egg cryopreservation, is a form of fertility preservation. Frozen eggs never expire, so it's often recommended to get it done in your 20s or early 30s.
But now Aniston says, "I have zero regrets," adding, "I actually feel a little relief now because there is no more, 'Can I? Maybe. Maybe. Maybe.' I don't have to think about that anymore." She continued, "The ship has sailed." And now, after "so many years protecting my story about IVF," she says, "I don't have anything to hide at this point."
The "Friends" star has been seeing a therapist to tackle some healing "that was long overdue," particularly around moments of childhood. "I'm a very independent person," she says, adding that intimacy had always eluded her. "I feel like I'm coming through a period that was challenging and coming back into the light," Aniston says.
And she's happy to do the work. "I've realized you will always be working on stuff. I am a constant work in progress. Thank God. How uninteresting would life be if we all achieved enlightenment and that was it?"