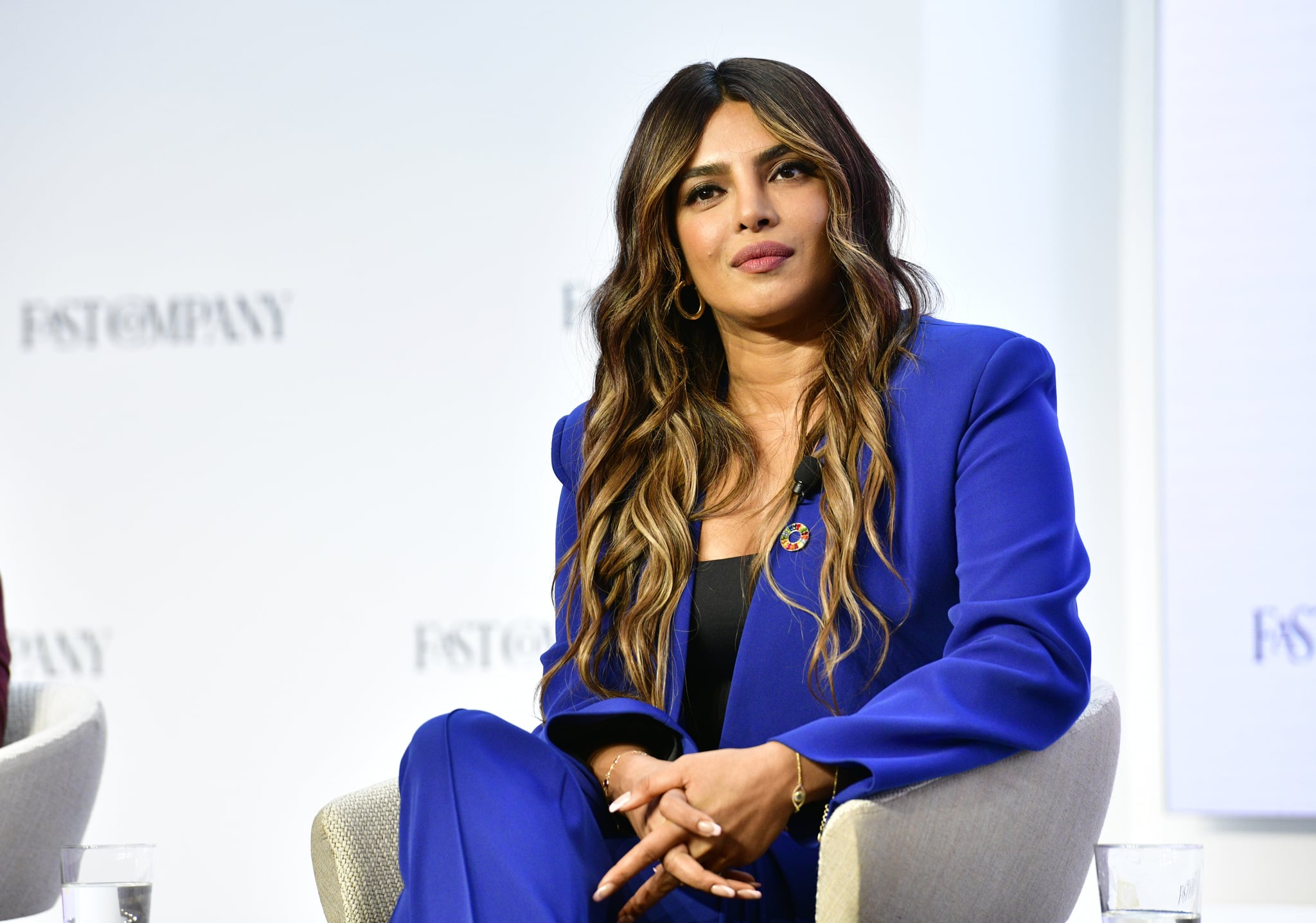 Image Source: Getty / Eugene Gologursky / Fast Company
For Priyanka Chopra, the journey to becoming a parent was also a lesson in self-empowerment. In an episode of Dax Shepard's "Armchair Expert" podcast released on March 27, the actor and "Love Again" star candidly reflected on her journey to motherhood, including her decision to freeze her eggs in her early 30s. The interview comes a little over a year after Chopra welcomed her first child, Malti Marie Chopra Jonas, with Nick Jonas.
Chopra said there was never a question of whether children would be a part of her future. "I always knew I wanted kids," she told Shepard. Instead, the star was concerned with finding the right person to share the responsibilities of parenthood. "You have to know that you can handle this person for the rest of your life if you're going to have a kid with them," she said, adding that the search was "anxiety inducing."
Chopra went on to explain her hesitancy about dating Jonas in 2018, citing his age as a potential snag in her plans to raise a family. (Chopra is currently 40, and Jonas is 30.) "[It was] one of the big reasons I didn't want to date Nick," she said. "I was like, 'I don't know if he wants kids at 25,' at that time. But I've always wanted kids. I love kids."
"It's the best gift you'll give yourself because you're taking the power from your biological clock."
Before meeting Jonas, Chopra decided to take her ob-gyn mother's advice and freeze her eggs, giving herself more time to evaluate her life and find the right partner. "I tell all my younger friends the biological clock is real," she said. "It gets so much harder to get pregnant after 35 and to carry to term, especially with women that have been working all their lives."
For those who can afford the process, which can cost anywhere from $10,000 to $20,000, Chopra says the experience is worth it. "It's the best gift you'll give yourself because you're taking the power from your biological clock and you can work until however long you want," she said. "Your eggs will still be the same age as when you froze them."
During the interview, Chopra also relayed her experience as an immigrant coming from India to the United States and discussed her transition from Bollywood to Hollywood. While her path to fame had its obstacles, Chopra said freezing her eggs gave her one fewer thing to worry about as she pursued a career in acting. Looking back, the star is grateful for her decision and the sense of ease that came with putting a pause on her biological clock. "I felt such freedom," she said.